Cardiff & South Wales Trolleybus Project
Preserving the past, for the future......
A vast majority of people use online shopping these days. A great way that anyone reading this can help us, is to sign up to easy fundraising, choose us as the cause, and whenever you shop online, go through easy fundraising first…that way we get a small commission to help our fundraising, it doesn't cost you anything at all!
Just click on the icon to the left, and it will take you to the site to sign up….we greatly appreciate any help anyone can give us, to help keep us going!
Thank you!
DONATION'S
If you are able to afford a small donation to help keep us going, and you click on the "DONATE" button above, it will take you to a donate page run by Sumup, its a bit like paypal, you just fill in the amount you wish to donate and it will go straight to us, and help us keep going…….Thank you, any help is greatly appreciated!
GET MERCHANDISE WITH OUR TROLLEYBUSES ON IT....OR OTHER DESIGNS!
Draco Prints is an online shop presence for Print On Demand, offering all kinds of merchandise, from T-Shirts, Hoodies etc, to Mugs, Posters, hats etc. We have simple text designs, with our projects name on it, and more elaborate designs, with our trolleybuses on it. Click on the images or links below to have a look…..more designs are available other than trolleybuses, but we are interested in those designs!
What We Do.
We are a small, self-funded volunteer group, with a passion for Trolleybuses. We have 2 very unique vehicles, which a small group of volunteers are restoring, we had a really bad incident in 2019, which set us back, but we have regained, and surpassed the position we were at then. If you would like to join us, either as a general member, or come down to help us, please click on the "Joins us" button below for the membership application form.
Follow Us On Social Media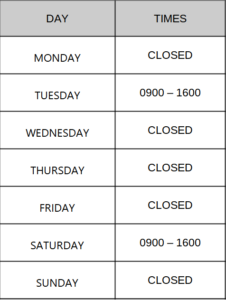 We are based in the CTPG (Cardiff Transport Preservation Group) depot, in Broad Street, Barry, South Wales, UK.
We are there 2 day's a week, the opening times are show to the left, in the table. Winter time, the opening time's and closing time's are altered slightly.
We welcome anyone, whether your just interested in vintage buses and Trolleybuses, or want to specifically want to come and see us, and learn more about us and what we do. Tea, coffee and biscuits are always available!